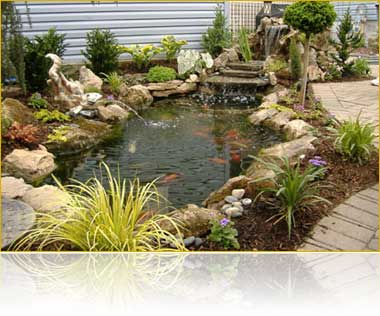 ABOUT LOU CERAMI
Lou Cerami Landscaping is a company based out of Nassau County that maintains and constructs Ponds and Water features in residential and commercial properties. This full service company prides itself on designing and creating unique water features and ponds with/without aquatic life.
Lou has been able to construct and design some of the most beautiful and serene water features in the tri-state area. Lou shares the passion and challenges that this pleasure has brought him. One of the many facets that he hs been involved in is the refurbishing of existing features. It has been rewarding to be able to assist customers in having their existing water feature/pond work at its utmost capacity.
Our goals have been to offer the highest quality service and products to maintain impeccable customer satisfaction. As members of the Mid-Atlantic Koi Club, we take extreme diligence in maintaining the environment for optimum aquatic life. We represent a culmination of almost 20 years in design and construction of water features, waterfalls and ponds of all sizes. Some of our work can be seen at various restaurants and spas in the five boroughs..